Gold Canyon Arizona
What you need to know about Gold Canyon
Gold Canyon Arizona is an unincorporated area located in Pinal County about 30 minutes east of (PHX) Phoenix Sky Harbor International Airport. The Census Designated Place is considered by most to be a wealthy Phoenix East Valley retirement community with reasonably priced homes.
The small town of Gold Canyon is quickly becoming a hotspot for people looking to escape the cold and be part of Arizona living. Gold Canyon is at the foothills of the Superstition Mountain, which creates numerous opportunities for hiking, biking, photography, camping, and several other outdoor activities. There are five 18-hole championship golf courses within Gold Canyon and hundreds more within a short driving distance.
There are some restaurants, coffee shops, banks, retail, and other stores right in Gold Canyon. Healthcare and hospitals are just 20-30 minutes west.
The Phoenix East Valley's growth has attracted national chains and big-box stores to Mesa, Arizona just 10-15 minutes west of Gold Canyon.
While there are permanent Gold Canyon residents, nearly half of the population is seasonal. Like many places in Arizona, "snowbirds" come to Gold Canyon in the winter to avoid the cold weather in their hometowns. Phoenix area weather is mostly sunny year-round, without snow in the winter, and hot temperatures in the summer.
Travel On Your Terms
Whether you're the luxury traveler visiting spas and five star restaurants, or you're packing an ice chest and road tripping across the country, discover everything the world has to offer on your terms.
Get My Travel Itineraries
Where to go, where to stay, where to eat, what to do, what you can't miss, how many days you need — I'm sharing it all.
Take the guess work and stress out of planning your trip and snag my itineraries! On every trip I take, I document everything from bathroom locations to local hangouts and compile all I discover into a handy, done-for-you travel guide.
All Things Travel All Of The Time
Check out my most recent articles, travel tips, photos, reviews, and insights and get a peek behind the scenes of my solo travel, family travel, and travel with friends.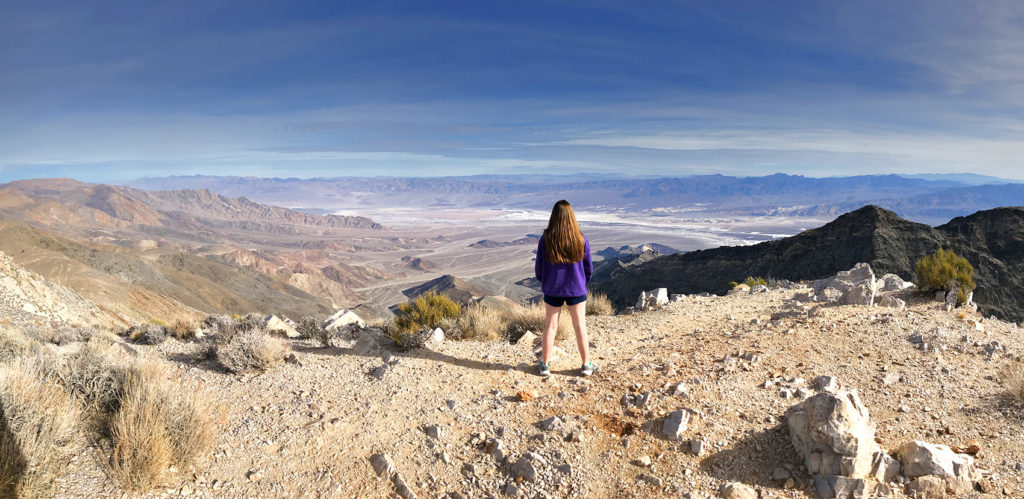 Off The Beaten Path
Find the best places to escape the crowds and enjoy nature
Noise. Crowds. Shouting. Music. Crying. Trash. Lines. Ugh. If you're over the "Disneyland" nature experience, this collection of travel destinations, trails, and adventures is for you. Discover opportunities to get off the beaten path, go beyond "easy access," and create memories that will last a lifetime.
Frequently Asked Questions
Not sure where to start with trip planning? Wondering if I've been there? Have a unique travel requirement?
I'm obsessed with your adventures! How can I basically duplicate your trip?
You're in luck! For every trip I take, I create a complete itinerary that documents every detail. You can find my itineraries here. Vivamus pharetra, velit eget finibus iaculis, sem quam dapibus libero, id consectetur ante neque id ipsum elementum lorem. In urna praesent pellentesque justo.
Do you lead group trips? My friends aren't down and I don't want to travel solo.
Yes! I lead one group trip with a partner travel company once each year — and every year we go somewhere different. Space is limited though, so make sure you're on my email list to get notifications. Vivamus pharetra, velit eget finibus iaculis, sem quam dapibus libero, id consectetur ante neque id ipsum.
I'm looking for details on a specific location. Are all of your adventures published?
I travel a lot and put so much detail into my posts that it takes me quite a bit of time to get everything published. So no, not all of my trips or adventures have been published yet. Feel free to reach out to see if I have visited the destination you're considering.
Do your itineraries provide information for those traveling with special needs?
While I'm not an expert on accessible travel or living with special needs, whenever possible I share details about accessibility, menu limitations, adventure requirements, and more. Want to know more before purchasing an itinerary? Reach out!